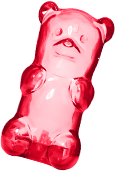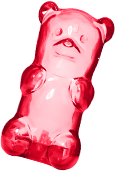 TEAM
FOTONAUT LOVES
GUMMY BEARS
…also yoga, Star Wars, taking photos and double espresso. We believe people come before bosses and employees. Meet some of them who are here to work hard for you.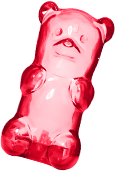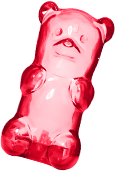 JIŘÍ MARSHAL
FOUNDER, DIRECTOR, FASHION DESIGNER
It's Jiří's great sense for detail that has helped Fotonaut to become so perfect. From the beginning, he decided he wanted something better than just another plastic toy. Aiming for a flawlessly designed device, he has worked tirelessly. From that point forward, Fotonaut has set the visual direction that is helping us to win design awards around the world.
MARTIN PROŠEK
FOUNDER, COPYWRITER, OPTIMIST
Martin is a firm believer in that if someone is interested in hiring us, it is our mission to offer the highest quality services, from A to Z. With this approach, Fotonaut has managed to position ourselves among the leading photo booth providers across Europe. It's by no accident then, that he spends the balance of his time meditating, doing yoga, and fishing.
LUCIE GAŽDOVÁ
PROJECT MANAGER, MASSEUSE, TRAVELER
Lucie has the huge task of leading our clients through the entire process. She works with clients to meet their needs and fully take advantage of Fotonaut to get the most out of it for the event. She's always on the top of her game, so that everything goes easily and to your absolute satisfaction. In return, she travels several times per year far away from us, so that she can renew her strenght and recharge.
MATĚJ BURIÁNEK
ART DIRECTOR, MUSIC COMPOSER, NIHILIST
As our graphic guru, he vigilantly watches over our style so that we are constantly at the highest level of quality. It's no coincidence that we closely cooperate with brands focused on design from around Europe. He also enjoys running off to compose music and take care of his little Zen garden.
TOMÁŠ KRATOCHVÍL
MARKETING MANAGER, COMMENTATOR, PESIMIST
Six years ago, he was sent by us into a supranational corporation to gain experience and to prepare himself for his career on our team. When his time came, we gave him a seat at the table and outlined a clear task – get the Fotonaut brand to shine around the world. He accepted the mission, and has been pressing on ever since. He loves to comment on social media, which has led to an incurable form of pessimism.
RICHARD HODOR
GRAPHIC DESIGNER, LEFT-HANDER, IDEALIST
While Fotonaut can take beautiful photos on its own, Richard kicks it up a notch. His work helps make them unique. For every event, he matches it with the perfect graphic style, which captures and adds to the overall theme. He'd love to become a renowned street artist, but he's afraid of being caught, and he doesn't like GoT.
FRANTIŠEK KÖNIG
PRODUCER, CULINARY ENTHUSIAST, SKATER
As an irreplaceable part of the Fotonaut team, František would go through fire and brimstone to arrange anything we ask of him. From the original NASA space suit, to Brazilian dancers, to photo shoots of famous celebrities, he's done it all. Outside of that, he's in charge of keeping all of the Fotonauts in perfect condition and ready for your next event.
FILIP SLABA
RIDER, STUDENT, MODEL
He's been an external assistant force since the beginning, making him an inseparable part of our team. Currently, he's a seasoned rider with Fotonaut across the events, student, and model, who (unlike us) delights in wearing social clothes. This is why you are also more likely to meet him at one of the events.