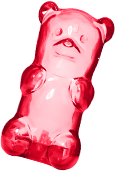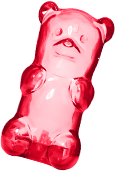 TEAM
FOTONAUT LOVES
GUMMY BEARS
…also yoga, Star Wars, taking photos and double espresso. We believe people come before bosses and employees. Meet some of them who are here to work hard for you.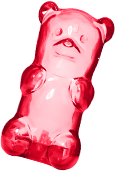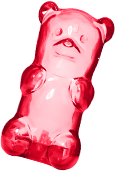 JIŘÍ MARSHAL
ZAKLADATEL, REŽISÉR, MÓDNÍ NÁVRHÁŘ
Fotonaut je tak dokonalý jen díky tomu, že Jiří má skvělý cit pro detail. Byl to právě on, kdo na začátku rozhodl, že nechce vytvořit jen další plastovou hračku, ale dokonalý designový přístroj. Od té doby udává vizuální směr Fotonauta tak precizně a vkusně, že náš design vyhrává ocenění po celém světě.
MARTIN PROŠEK
ZAKLADATEL, COPYWRITER, OPTIMISTA
Zastává názor, že pokud si nás chtějí společnosti nebo agentury pronajmout, naším úkolem je poskytnout jim dokonalý servis od A do Z. S tímto přístupem dotáhl Fotonauta mezi přední poskytovatele fotobudek v Evropě. Není tedy náhodou, že zbývající volný čas nejraději věnuje meditaci, cvičení jógy a rybaření.
LUCIE GAŽDOVÁ
PROJEKTOVÁ MANAŽERKA, MASÉRKA, CESTOVATELKA
Jediný ženský prvek v celé firmě, který vás provede celým procesem a poradí, jak nejlépe Fotonauta využít pro vaši akci. Je dnem i nocí neustále ve střehu, aby vše proběhlo k vaší naprosté spokojenosti, a na oplátku několikrát do roka kupuje letenku a mizí načerpat nové síly daleko od nás.
MATĚJ BURIÁNEK
ART DIRECTOR, HUDEBNÍ SKLADATEL, NIHILISTA
Náš grafický guru, který bedlivě hlídá, abychom drželi grafický styl na nejvyšší úrovni. Není náhodou, že spolupracujeme se značkami napříč Evropou úzce zaměřenými na design. Od grafiky Matěj nejraději utíká ke skládání hudby či se stará o svou malou zenovou zahrádku.
TOMÁŠ KRATOCHVÍL
MARKETING MANAGER, KOMENTÁTOR, PESIMISTA
Před pěti lety byl týmem Fotonauta poslán do nadnárodních korporací získávat zkušenosti a připravit se na zářnou kariéru v našem týmu. Když jeho čas uzrál, vyzvedli jsme si ho a posadili k nám do ateliéru s jasným úkolem – dostat značku Fotonaut na výsluní napříč celou Evropou, ale i dále. Velmi rád komentuje společenské dění, které u něj ale vedlo k nevyléčitelnému pesimismu.
RICHARD HODOR
GRAFIK, LEVÁK, IDEALISTA
Fotonaut dělá sám o sobě krásné fotky, ale to, co jim dává punc jedinečnosti, je originální grafika, kterou Richard připravuje. Pro každou akci hledá ten správný grafický styl, který vystihne a doplní její téma. Rád by se stal věhlasným street artistou, ale bojí se, že by ho chytli. A nemá rád GoT.
FRANTIŠEK KÖNIG
PRODUKČNÍ, KULINÁŘ, SKATER
Nenahraditelný článek našeho týmu, který lítá od čerta k ďáblu a zařizuje vše, co si jenom dokážeme vymyslet. Od originální kombinézy z NASA jako zábavné rekvizity, přes brazilské tanečnice, až po focení se známými osobnostmi. Mimo to má na starosti, aby všichni Fotonauti byli vždy v dokonalé formě a připravení na vaši akci.
FILIP SLABA
RIDER, STUDENT ARCHITEKTURY, MODEL
Zpočátku externí pomocná síla, která se postupem času stala neodmyslitelnou součástí našeho týmu. V současné době ostřílený profesionál jezdící s Fotonautem po akcích, student a model, který se na rozdíl od nás ostatních vyžívá v nošení společenského oblečení, proto na honosnějších akcích potkáte zpravidla právě jeho.